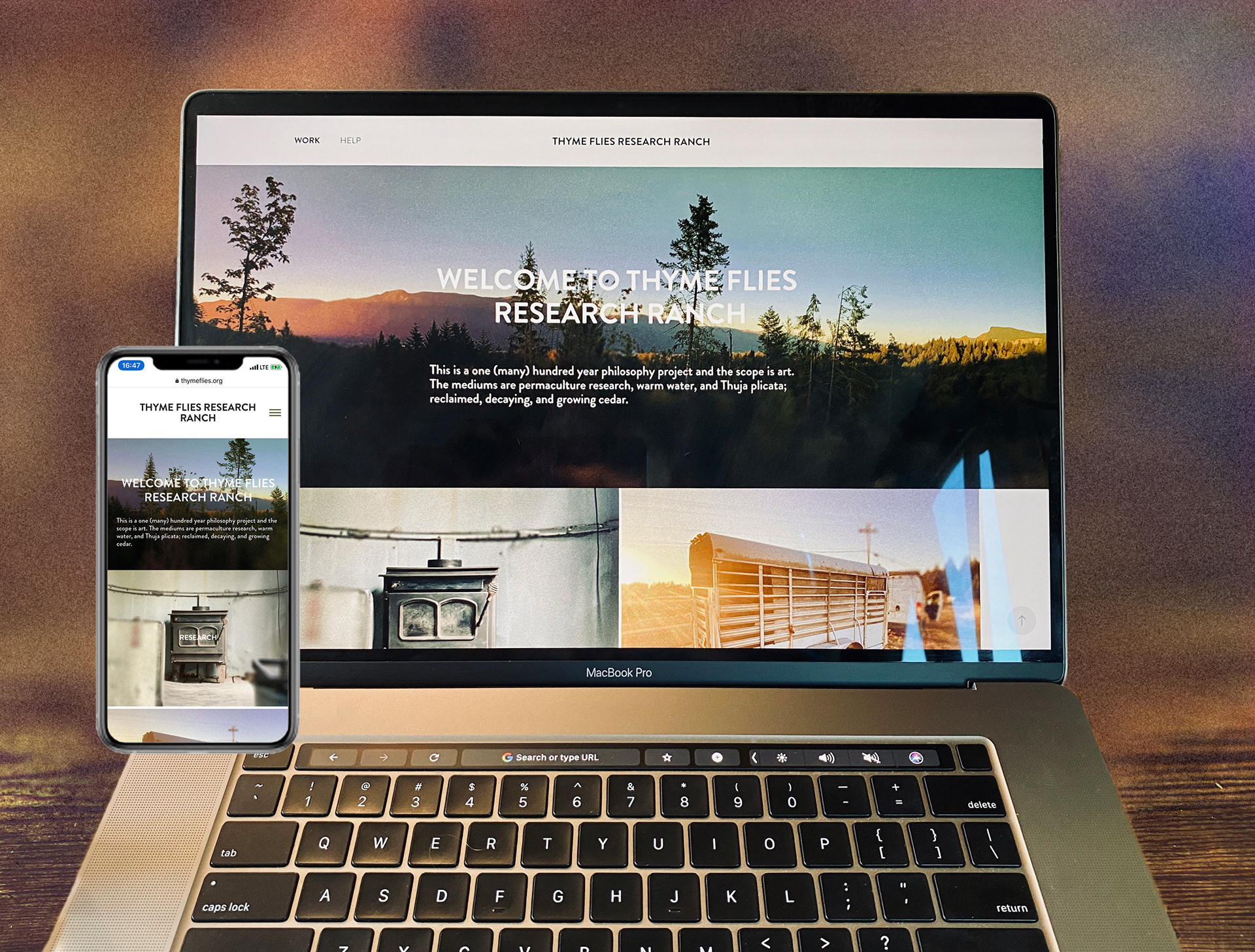 We helped Thyme Flies Research Ranch realize their goal of a functional & minimal portfolio website that highlights their core values and encourages participation.
For this project we provided the site build, hosting, domain acquisition, and will continue to provide maintenance on an as-needed basis.
We also provided on-site media and editing.